SOAR and the Growth of Local Land Trusts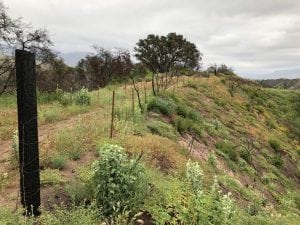 Some have wondered about the purpose and effects of the recent SOAR election victories, and it certainly cannot hurt to be reminded every now and then that theSOAR battles have created real and tangible benefits to the community. The obvious sometimes creates complacency. We have open space between the cities and we can sometimes become inured to – forget – or at least fail to acknowledge – the psychological and physicalbenefits that brings if only on the occasional walk along the edge of an orchard or field.
But there are other very real benefits that have beencreated by the SOAR victories. Local large landholders who had possibly harbored deep development objectives for their properties have begun to realize that the highest and best use of their properties may be tosell to a non-profit. The political will, as demonstratedby SOAR, does not support the kind of sprawl that such developments would engender.
As is currently being experienced by the Ventura Land Trust, there is a new-found willingness of certain landholders to sell their properties to a land trust for the purpose of a public use of formerly private land. The ability to hike in the back-country behind the cities of Ventura and Santa Paula through the dedication of property to a land trust can create a destination objective for much of Southern California and beyond.
While not the whole story, the victories in the SOAR efforts are among the factors that very much facilitate the prospect of not just hiking along private lands, but the ability to hike through the lands once they have become part of the land trust domain.
SOAR is a part of that calculus when landowners are evaluating their options. SOAR victories really matter and the layers of their import are not always obvious.