Keeping the Open Space in Parks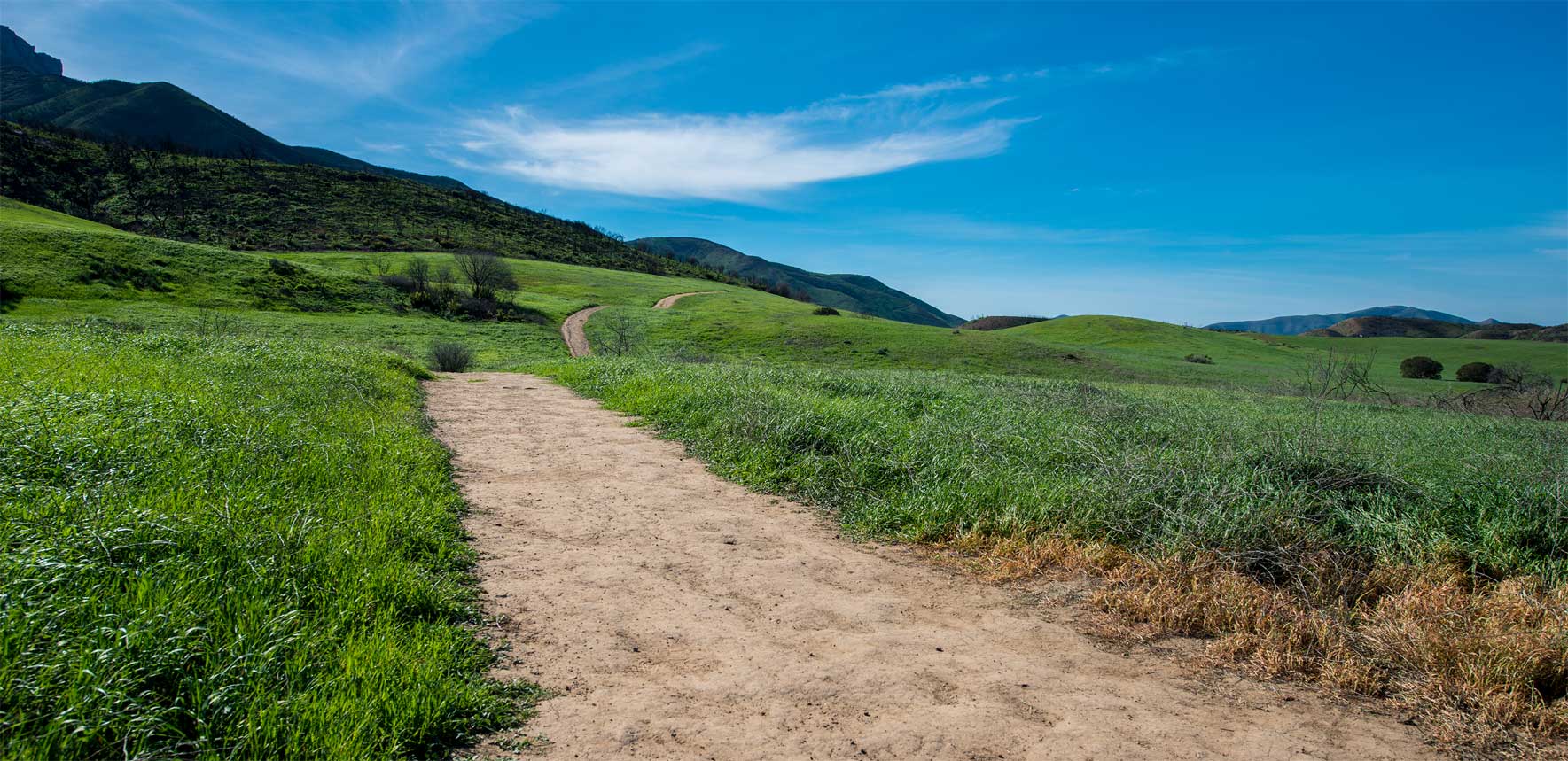 It was a win for open space advocates and democracy when a request by residents to establish an open space protection zone was given the go ahead by the Board of Supervisors earlier this year. The request was to includein the County's General Plan Update a special openspace zoning for parkland in Ventura County, OS-P.
The reason the request was made is because in unincorporated Ventura County, Open Space zoning allows for certain types of development, such as verylow-density housing (one house per ten acres), landfills, and prisons. The final vote to add the Open Space – Parkland (OS-P) overlay zone will be part of the General Plan Update approval expected in Summer of 2020.
Strategic Parkland Purchase
One of the more contentious development proposals in our county has been further laid to rest with the recentpurchase of 125 acres of open space for parkland inAlamos Canyon between Moorpark and Simi Valley. The 4,300-acre Hidden Creek development was approved by the Moorpark Council in 1998, but Moorpark voters rose mightily in opposition.
Led by Councilmember Roseann Mikos with the help of the SOAR initiatives and a lawsuit, the massive housing development behind Moorpark College was defeated. Now twenty years later, with funds made available by the Board of Supervisors (through a condition on theexpansion of the Simi Valley landfill), the land that wasneeded to connect the massive development to the 118 freeway will be preserved as parkland in perpetuity.
The City of Moorpark is also close to buying an additional 130 acres in that same corridor. The land will be public parkland and remain a vital part of the wildlife corridor that links the Santa Monica Mountains and Santa Susana Mountains with the Simi Hills.